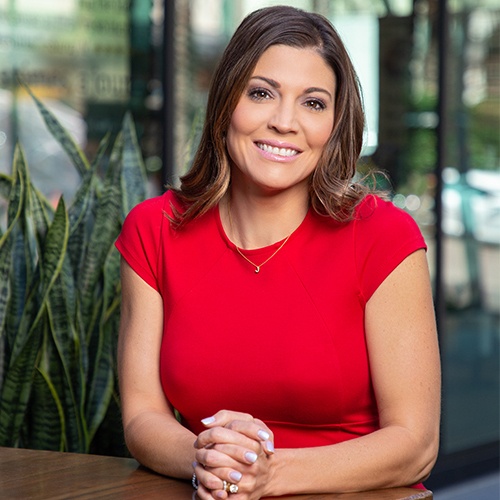 Jade Izzett launched her real estate business in 2018, providing clients with a wealth of local expertise, with a strong focus in Scottsdale, Paradise Valley, and the White Mountains. A longtime resident of Arizona for over 20 years, she has personally experienced the various growth cycles in the Valley and strives to help her clients navigate them as well. With meticulous attention to detail and the ability to exceed high expectations, Jade goes above and beyond to provide a competitive approach to each client in order to help them successfully achieve their real estate goals.
A graduate of the University of Arizona, Jade's career initially began in the medical and pharmaceutical sales industries, where she routinely received awards and accolades for her results. Seeing an opportunity to follow her passion, she shifted to real estate, applying the same firecracker approach that brought her success over the past 20 years. In addition to real estate sales, Jade has held several consulting roles at start-up companies within Arizona, further growing her extensive market knowledge. Throughout her career, she has consistently excelled in client relationships and financial/market analysis. To her, clients are family and she bases every decision with their best interest in mind.
Jade resides in Scottsdale, Arizona with her husband, three children, and their very active miniature Aussie puppy. When she's not assisting her clients, she enjoys working out, traveling, exploring interior design, living the cabin life in Torreon (Show Low), and spending time with her family. A dedicated community member, she also spends time volunteering in the community and at local schools.