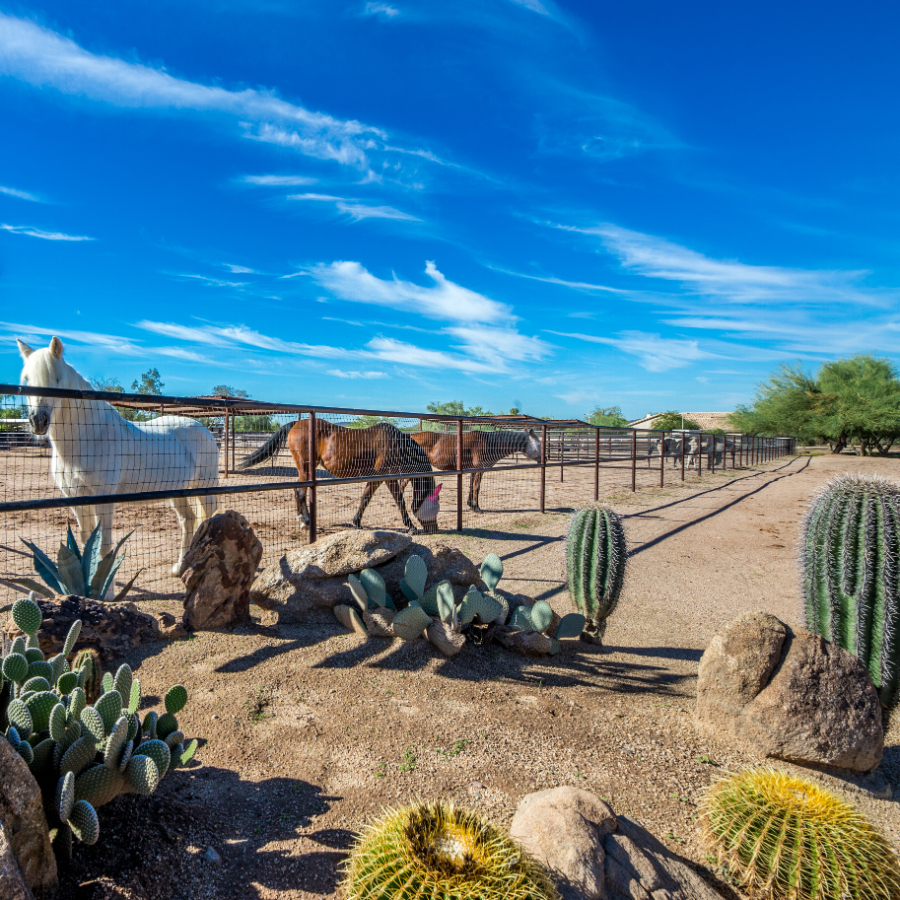 The Cave Creek area is a great escape, tucked away from the busy city and nestled in the desert paradise. The neighborhood offers gorgeous nature views with a small western town charm. Besides the old wild west buildings, the area is unique for its giant boulders, which line the road as you head north on Scottsdale Road. Despite its location north of the Phoenix area, Cave Creek doesn't sacrifice any luxurious amenities.
It's the perfect spot for professionals, families, or anyone looking to embrace the wild west vibes the town has to offer. With one of the country's highest appreciation rates, houses in this area are typically modern ranch-style homes with acres of land. You'll never be more than a few steps away from the great outdoors and unbeatable nature trails.
While Cave Creek is considered a smaller town, it is known for its outdoor shopping center – a long strip of stores that sell local merchandise, including pottery, jewelry, artwork, and more. These historic structures are also home to many favorite Arizona restaurants. Best of all, you'll never be too far away from a golf course. The Cave Creek neighborhood has over ten courses in the area.